About Chris, our Founder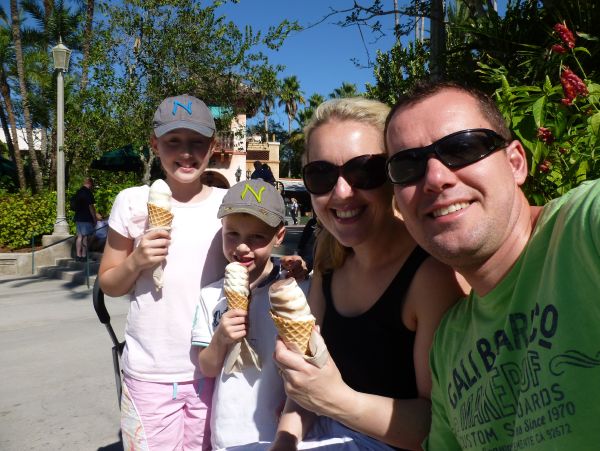 I will get straight to the point. Everything has changed for me. I was an energetic, driven, enthusiastic, independent and outgoing "individual". I've just celebrated my 40th birthday and was diagnosed in March 2015.
The hard bit is giving up the things you worked towards and many (not all thankfully) of the things you love in life. I'm now retiring through Ill health; I've worked hard on my career and it's a bitter pill to swallow. It's a case of repositioning my objectives and my goals are more aligned to making memories with my young family.
The route to diagnosis wasn't easy as there is no actual conclusive test; it's primarily symptom based. Living on the Isle of Man complicated matters further as all the specialists are UK based.
What I've learned along my journey is that the most important thing is to keep healthy; body and mind.
Body
Exercising is a big issue with rapid falls in blood pressure affecting balance and consciousness! I found I preferred swimming due to the symptoms well before I'd even heard of postural hypotension (low blood pressure when changing posture). It's challenging when it comes to exercise, but it's also key to eat sensibly, don't unnecessarily stress your body with toxins, take too much sun, too much cold, etc. This leads me to the benefits of oxygen. I'm not a medical genius, but I'm rather sure that oxygen can't be anything but good for you. We need it from our very first seconds in life, to our very last.
Enough said. I know it won't help my condition, but it's all the other health and wellbeing benefits it does help with that I'm interested and that's why I've been having attending the Isle of Man Hyperbaric chamber on Peel road.
An adequate level of oxygen is essential to recovery in many ailments; at pressures greater than normal, the body is able to incorporate more oxygen into blood cells, blood plasma, cerebral-spinal fluid and other bodily fluids.
The elevated pressure (1.5 to 3.0 atmospheres) increases the amount of oxygen present in the bloodstream and available to tissues, 10 to 13 times over normal conditions. Hyperbaric oxygen provides immediate support to compromised tissue areas with marginal blood flow. Elevated levels of oxygen absorption significantly enhances the body's ability to aid in its own healing.
Hyperbaric oxygen is used to treat all sorts of body ailments from scratches and scrapes, through to more serious conditions. Another benefit that's not so obvious; you can form a strong bond with people when you're all sat in a metal can for an hour three times per week!
Mind
Well, that's complicated. Stay true to yourself. Communication with people around you and your loved ones; that's the best medicine.
So living with MSA has its challenges but what I have found is that there are more wonderful people around than less desirable ones and I'm blessed to have access to many of them. In no particular order; the general NHS, my care team at UCLH Queen's Square, my excellent GP, the Isle of Man local hospice and hyperbaric team, the MSA Trust, colleagues at Lloyds Bank, family and friends, and to all those who have supported charities giving time and money to worthy causes. All wonderful people.
Like I say, blessed. In return, I've volunteered to be "investigated" for research and statistical benefit. Nothing too invasive I might add, but the more information the researchers get to understand this terrible condition the closer we are to treating or eradicating future cases. Education is another element. Healthcare professionals may not be aware of MSA and it can go undiagnosed in many cases. There must be others who don't have the support and understanding I have who are trying to make sense of what's happening to them. I'm looking to change that and have founded the Manx MSA Trust. You can read more about this in Our Mission.
Alan Clague - Executive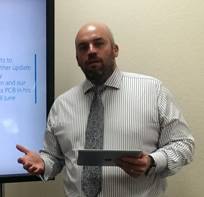 After obtaining an engineering degree from UMIST in Manchester, Alan became a director of family company SCS www.scs.co.im at the age of 21. It is now the largest facilities and building services company on the Isle of Man and has been trading for over 45 years. Alan sits on the executive of the Isle of Man Employers Federation and is general secretary of the Ballannette Trust, which was set up in memory of his late sister Annette and provides an expanding area of local nature reserves in the Baldrine and Laxey areas with public access.
Married to Joanne, between them they have three children - along with two Labrador retrievers to get them out into the Manx countryside. Alan enjoys a round of golf; although not to a particularly high standard and never intentionally plays in the rain "the game is hard enough even in bright sunshine...".
He first got to know Chris Blake as their sons are good friends and in the same year at Laxey School. Alan says: 'I have been inspired by Chris's positive mental attitude to this largely unknown disease. The Manx MSA trust will look to provide funding towards research, adding to the work undertaken in the UK thanks to the Multiple System Atrophy Trust http://www.msatrust.org.uk/research/ and the various projects they have sponsored to date. It will also provide local support and awareness which is often difficult on a small Island location.'
Alan hopes to be involved primarily in fund raising activities and says: 'Let's have some fun along the way and raise as much as we can for this cause.'
Alan says he is honoured to have been asked to help with the Manx MSA Trust. We say he's a very nice chap, community driven and fun to be around. We're honoured he agreed!
Nicola Blake - Director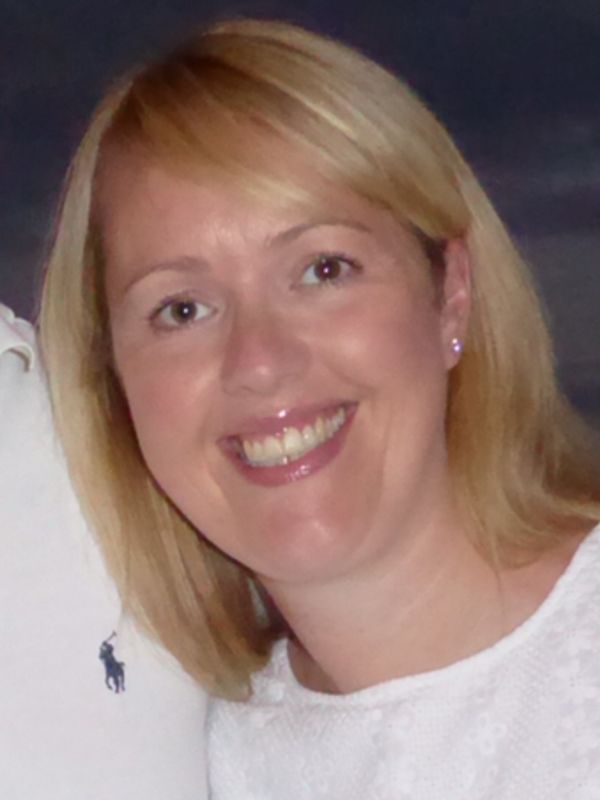 Nicola Blake is the Co Founder and Company Secretary of The Manx MSA Trust. Nicola along with her husband Chris (the Founder) and fellow Co Director Alan Clague, run the charity on a day-to-day basis and together are the driving force behind many of the activities geared towards meeting the objectives of the charity.
Nicola's career spans over 20 years within the Isle of Man and Jersey Finance industry and includes managerial appointments within two International Banks.
As a mum of two, Nicola is kept busy with the pace of family life, as well as supporting her husband Chris through his MSA journey.
As a Director of the charity, Nicola is passionate in raising awareness of MSA within the community and through the continued support of the Manx public we hope to contribute in finding a cause and ultimately a cure of this complex disease.
Niall Carey
Head of Communications
Originally from Galway in Ireland, Niall has over 25 years banking experience in Ireland, Jersey and the Isle of Man. In 2013, Niall's career took a different direction when he took the role of Commercial Manager with Isle of Man Post Office, managing their commercial activities for print production, postal logistics and document management services. In January 2017, Niall was appointed Interim Commercial Director, with responsibility for sales and commercial activity across all divisions of IOM Post Office.
In his spare time, Niall is a coach with Laxey AFC junior football with FA Level 1 Coaching qualifications. He also likes motorbikes and in particular his Ducati when the weather allows, as well as play the odd round of golf.
Niall brings decades of commercial experience to the charity, is keen to raise awareness of MSA and attract funds for use towards research into the disease.
---
About MSA
Multiple System Atrophy (MSA) is a progressive neurological disorder that affects adult men and women. It is caused by degeneration or atrophy of nerve cells in several (or multiple) areas of the brain which can result in problems with movement, balance and autonomic functions of the body such as bladder and blood pressure control.
MSA is a rare disease with fewer than 3,000 people in the UK living with it. This rarity means that most people will not have heard of it, unless they have encountered it. Sadly, this is also true for a lot of health professionals which is why the Manx MSA works to raise awareness and increase understanding of MSA throughout the Isle of Man.
The Manx MSA Trust is the Isle of Man's first support and information service for people with Multiple System Atrophy, their families and carers. It also hopes to raise funds for research to find the cause, and one day, cure for MSA.
We aim to align our efforts with the Multiple System Atrophy Trust based in the UK who have raised significant funds for research projects aimed at finding the cause of MSA and improving treatments for people with MSA through drug discovery.